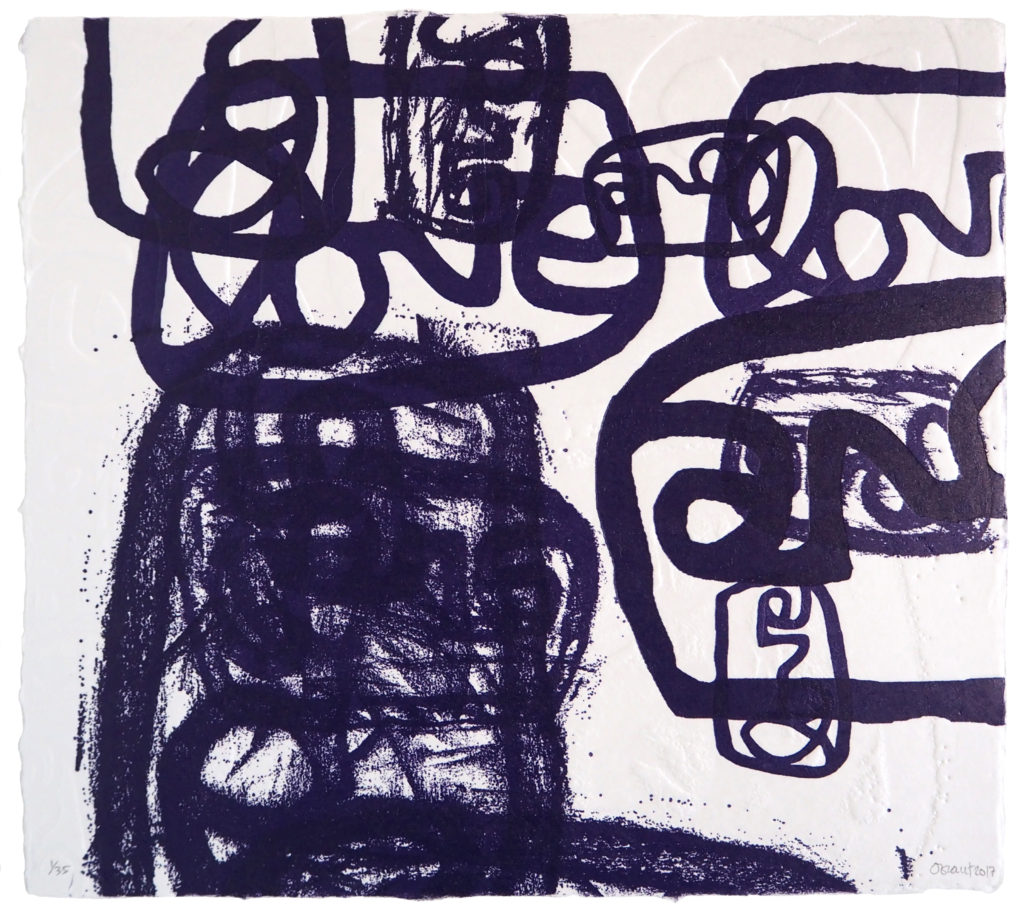 Above: LOVE (multi), 2017, letterpress on Shikishi paper, 9 ½" x 11″, edition of 35
Alexandra Grant and the grantLOVE project are teaming up again with master printer Alisa Ratner on a new series of grantLOVE prints to benefit X-TRA Contemporary Art Journal.
The grantLOVE symbol is Alexandra Grant's trademarked brand for philanthropy in the arts. The grantLOVE project is an artist-driven philanthropic project that produces and sells original artworks and editions to benefit artist projects, arts non-profits and art education. www.grantlove.com
Alisa Ratner is a master printer based in Los Angeles who works with letterpress. She has collaborated with artists such as Sam Falls, Alexandra Grant and Emily Mast.
A percentage of the profits from the sale of these works goes to benefit X-TRA Contemporary Art Journal. X-TRA's mission is to provoke critical dialogue about contemporary art. Founded in 1997, X-TRA is the longest running art journal in Los Angeles. Edited by a collective of artists and writers, X-TRA presents expansive features, historical essays, commissioned artist's projects, interviews, columns, and substantive reviews. X-TRA is published in print and digital-reader format, and the complete archive is available online. www.x-traonline.org