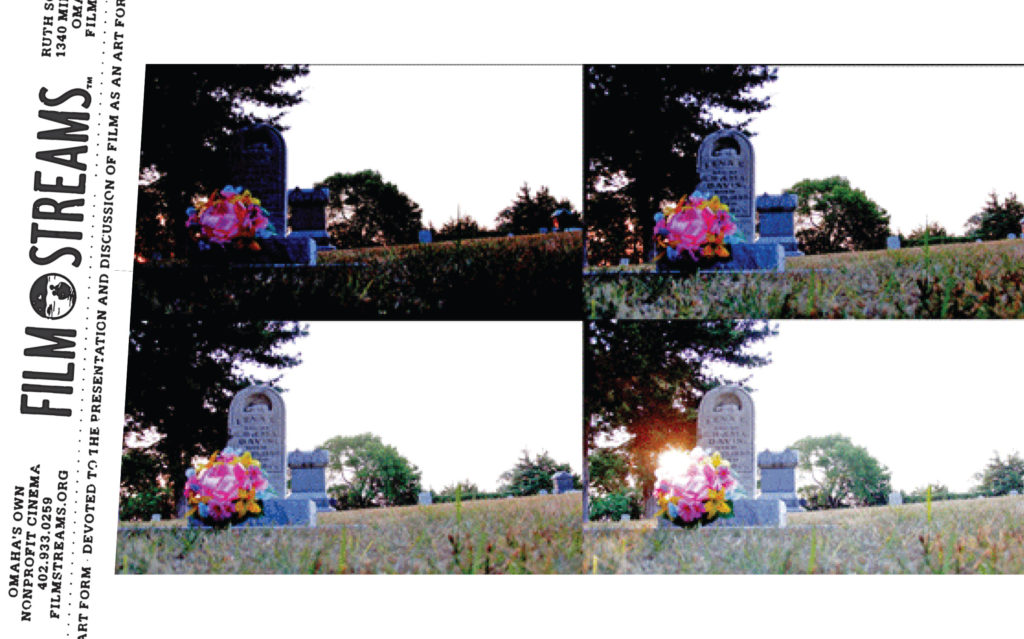 TAKING LENA HOME
Screening and discussion
August 16, 2016, at 7pm
Film Streams, Omaha, NE
www.filmstreams.org/film/taking-lena-home/
On Tuesday, August 16, 2016, at 7 pm, Film Streams, Omaha Public Library, and the Greater Omaha Genealogical Society will present a special screening of the documentary TAKING LENA HOME at the Ruth Sokolof Theater, 1340 Mike Fahey Street, followed by a post-show discussion featuring the film's director, Alexandra Grant.
In 2000, Los Angeles-based artist Alexandra Grant came across a curious object in a Wyoming junk shop: the tombstone of Lena Davis, a baby girl who died in 1880. Inexplicably drawn to the stone, she took it home, where it sat in her studio. Years later, she began a quest to discover the origins of the headstone, a mission that led her all the way to Polk, Nebraska, and an adventure in first-time filmmaking. TAKING LENA HOME documents the marker's return to its rightful place, as well as Grant's journey from owner of the stone to its caretaker.
After the movie, Film Streams Deputy Director Casey Logan will moderate a panel discussion with Grant; Cindy Drake, Nebraska History Library Curator and Statewide Cemetery Registry Coordinator, Nebraska State Historical Society; and Julie Middendorf, a genealogy enthusiast who solved the mystery of Lena's provenance.
For more information: www.facebook.com/TakingLenaHome/
TAKING LENA HOME trailer:
Tickets for this special screening at Film Streams' Ruth Sokolof Theater are $9 general; $7 for students, seniors, teachers, military, and those arriving by bicycle; and $4.50 for Film Streams Members. Advance tickets can be purchased at http://bit.ly/29VrQst or through the Film Streams Box Office, in person or at 402-933-0259 x15.  For more information, questions or requests, please contact Patrick Kinney at (402) 933-0259 x 11 or patrick@filmstreams.org.
The screening and discussion are part of Film Streams' Community Development Program, which facilitates partnerships with other nonprofits and community groups on film-related events that speak to their missions and programming.
Film Streams is a 501(c)3 nonprofit organization dedicated to enhancing the cultural environment of the Omaha-Council Bluffs area through the presentation and discussion of film as an art form. For more information, visit www.filmstreams.org.
Omaha Public Library strengthens Omaha communities by connecting people with ideas, information, and innovative services. For more information, visit http://omahalibrary.org/.
The Greater Omaha Genealogical Society is a non-profit organization whose purpose is (1) to unite those persons interested in the pursuit and study of genealogy and family history; (2) to encourage the preservation of public and private records; and (3) to promote programs of education which support the growth and development of these fields. For more information, visit https://gogsmembers.wordpress.com.